Christianshavn and The Church of Our Saviour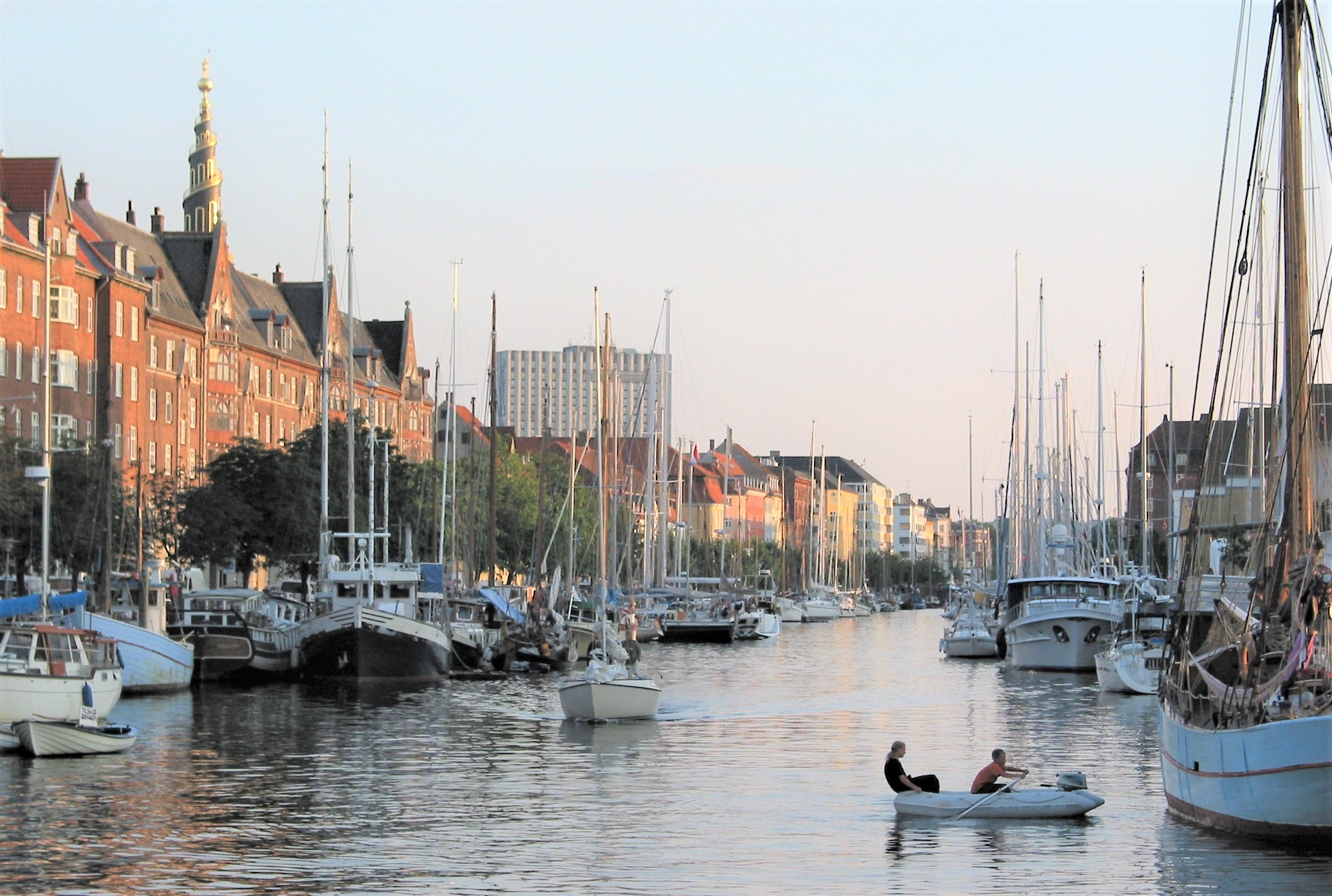 Photo above:
Christianshavn is located on the island of Amager, very close to the center of Copenhagen. It is a cozy part of the town, with many canals and old houses reflecting the history of the capital.
A very visible part of Christianshavn is the Tower of Our Savior Church, which is seen to the left on the photo. It is easy to recognize because of the spiral staircase leading to the top of the tower. The tower was inaugurated in 1752, and from the top at an altitude of 90 meters you have the best view of the city.
Photo below:
Climbing the spiral and scary staircase to the top of the tower. The reward is a magnificent view of Copenhagen.