From the boat between Copenhagen and Oslo.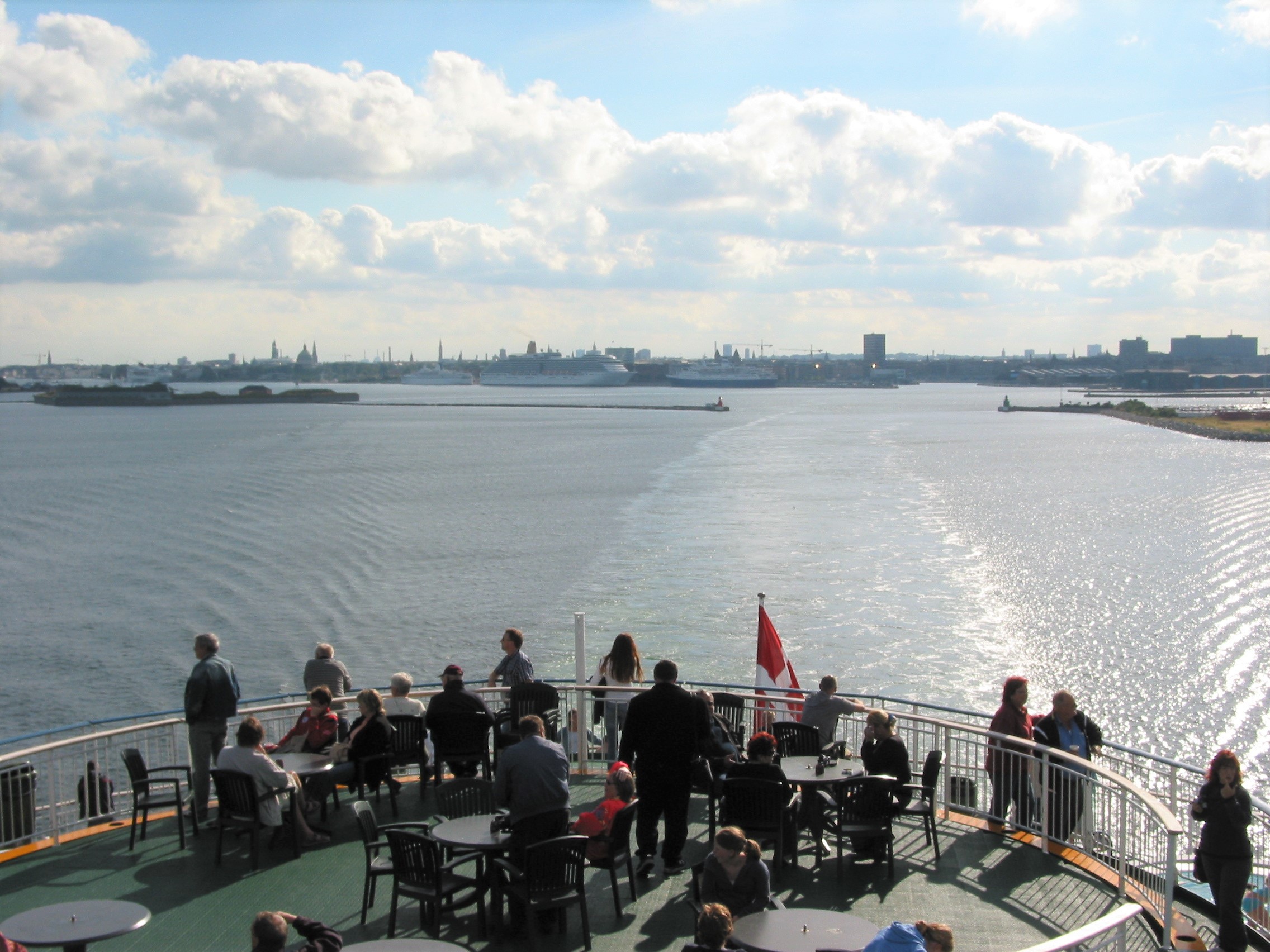 Every night, a gigantic ship leaves Copenhagen, heading for Oslo in Norway. The trip takes 16 hours and offers impressive natural sceneries from the sea. Especially the final part through the Oslo Fjord is beautiful. Besides, having about 12 decks, the ship offers you something comparable to a big amusement park, whith plenty of restaurants, bars, cafés, discoteques, etc. Many Danes take the return trip just for fun, making a cheap and relaxed mini-cruise. This photo is from the start of the trip near Copenhagen.
Click or push HERE

to check out the amazing Norwegian landscapes.
Click or push HERE to read my illustrated article in English about the world's most beautiful sea travel "Hurtigruten" from Kirkenes to Bergen.