New Zealand - the land at the end of the world

Impressions and photos from a visit in January- February 2013




Text & photos: Erik Pontoppidan
Copyright: Erik Pontoppidan



For Danish version of this page, please click HERE

Click HERE to read about Denmark's only café for travellers in central Copenhagen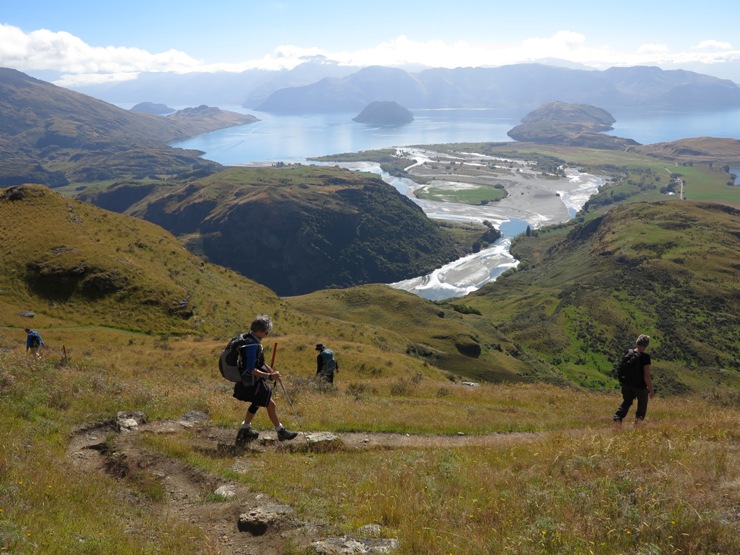 Hiking in the beautiful area surrounding Lake Wanaka, Mount Aspiring National Park.

When I was young in the 1970s, I dreamed of traveling to New Zealand and work there. I sent several requests to relevant addresses, but without any results. There was no need for librarians in the country. Many years later, I became an IT specialist, but at that time, I had got a good work in Denmark with all its dependencies.

However, in January- February 2013, I finally realized my dream of visiting the country with two of my friends. In the morning on the 28th. of January 2013, we landed in Christchurch on the South Island after a total flight time of 22 hours, with a short stopover in Singapore. When you are in New Zealand, you can't get further away from Denmark, unless you travel into the space!

I attended a round trip for about 3 weeks on the South Island of New Zealand, and our group with 20 participants worked fine. We prepared our lunch packet at the breakfast, and at night, we either prepared our dinner together or went to a restaurant. We had our own bus for 3 weeks with a female, New Zealand driver.

Although we walked almost every day, it was not a real hike - at least not if you are an incarnate trekker! Our total bus ride was about 3.000 kilometers, and the walks were based on the spectacular places, where the bus stopped. I had preferred a long, continuous hike, but since I had never visited New Zealand and because this was a trip to "the end of the world", I wanted to see as much as possible.

New Zealand is a modern, western-oriented country, but anyway, it has its special style. Travelling around you still feel, that it's a former part of the British Empire: The architecture of the family houses, the street and place names, the sound of the door bells, which very often sound like Big Ben in London, you name it. However, compared to Great Britain, New Zealand has oceans of space. The population is only 4.4 million, of which the majority live in the major cities, and the country is larger than Great Britain. And New Zealand is an El Dorado for backpackers. There are hostels everywhere, and outdoor activities have a high priority. And hitchhikers will hardly find a better place to travel around. The mixture of the friendly and hospitable New Zealanders and the sparsely trafficked roads makes New Zealand an ideal country, if you like hitch-hiking and have plenty of time for your trip.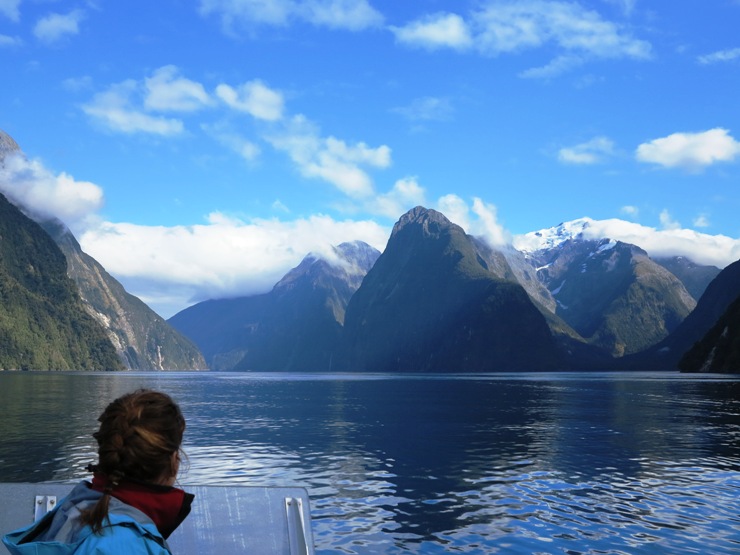 A cruise on Milford Sound belongs to the compulsory attractions for any tourist in New Zealand.

Nature lovers will appreciate New Zealand as a beautiful and relatively untouched country, especially because of low population density. You can find landscape types from all over the Earth here: The Norwegian fjords, the Scottish Highlands, the rugged mountain peaks and glaciers of the Alps, Indonesia's volcanic landscapes. They are all there, although in a small scale. New Zealand's nature is not extreme in the sense of very high mountains and vast deserts, but it has something different not found in Europe: The population is very small compared to its size, and the flora and fauna are unique.

Today, many travel agencies try to sell New Zealand as a kind of gold digger country with pubs teaming with Crocodile Dundee – types and exciting cities with local touch. In this regard, I was disappointed. The vast majority of towns in New Zealand consist of a long, unattractive main street with modern houses and gas stations and traditional family houses with neat gardens in the side streets. Definitely not very adventurous. The biggest attraction in the country is the New Zealanders themselves. I have rarely met more friendly and hospitable people than here. Everyone seems to like the visits of foreign tourists, and it's incredibly easy to start a conversation with " The Kiwies " as they are called . And no doubt, it has a significant psychological impact, that their country is at "the end of the world", far away from wars, political flashpoints and pollution. In addition, it's undoubtedly an attraction for many Danes to visit a country as far away you can get, with a unique flora and fauna , reverse seasons, etc.

We started our tour in Christchurch on the South Island and drove north through New Zealand's major wine region in the northeast corner of the South Island, with vast vineyards and barren, grassy mountains in the horizon. After that, we entered the northwestern part of the South Island where we made one of our most beautiful walks of about 25 km in Abel Tasman National Park. The path led us in and out of the coves with golden sand beaches, turquoise green water and rock with fur seals. Here, our hiking route depended on whether it was high tide or low tide!

The following two weeks, we drove along the beautiful mountains and fjords on the west coast of the South Island. Here, one of the highlights were the legendary Milford Sound, which is mentioned in almost all tourist advertisements about New Zealand. And Milford Sound IS a beautiful and pristine fjord landscape, quite similar to the Norwegian west coast.

The weather was almost perfect, but you must have a deep respect for the sun down here, because the protective ozone layer is very thin in these areas near Antarctica. And regarding the cosmic subjects: The Sun moves ANTICLOCKWISE, and both the well-known star constellations from home and the phases of the moon are upside down!

Click or push on the small photos below for enlargement and more info.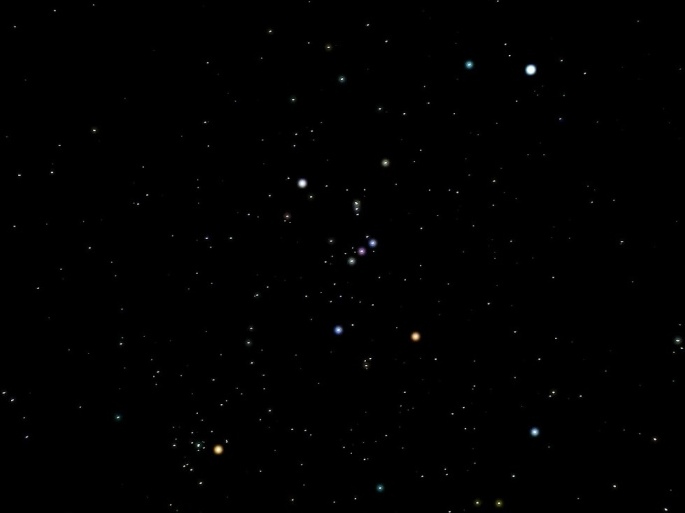 Especially for amateur astronomers: One of my great experiences in New Zealand was to see the star constellation of Orion turned upside down! Star connoisseurs will notice, that Orion's belt is pointing UP towards Sirius!

ClicK HERE, if you want to see the English version of my main home page, with plenty of links to travelling and trekking.