Denmark's largest lake Arresų i Northern Zealand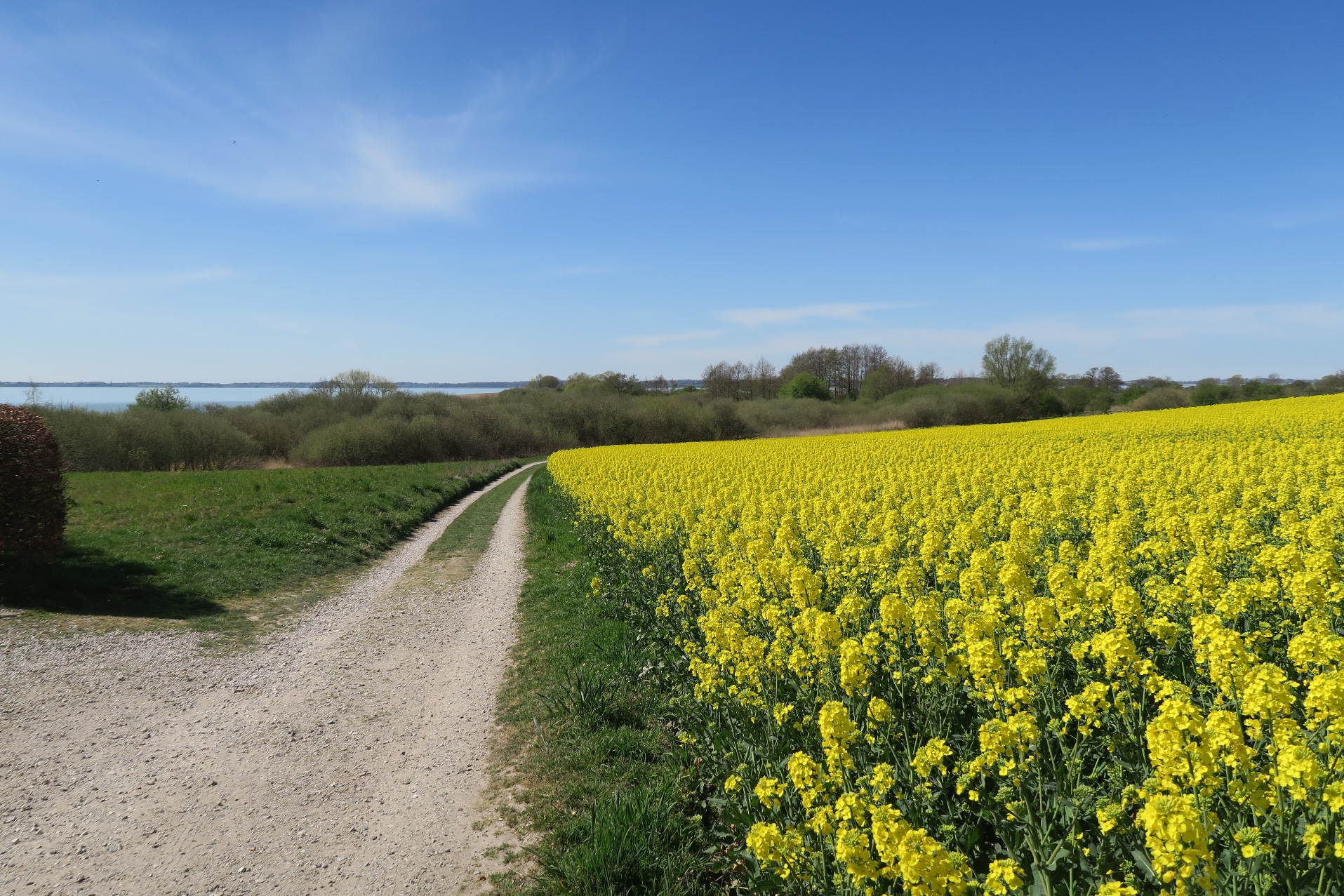 The lake Arresų in Northern Zealand is Denmark's largest lake. It is very shallow, and the extensive algae growth gives it a strong green color under special weather conditions. The lake's only drain is by an artificially dug out channel to Roskilde Fjord, which was constructed 1717-20 under the Danish king Frederik the 4th.
The two photos are taken near the beautifully situated village Annisse on the east side of the lake. The road on the photo with the yellow rape fields is part of the 82 kilometer long pilgrimage walking route "Esrum-Tisvildevejen", which goes from Esrum Monastery to Helene Kilde in Tisvildeleje.